PH internet speeds down in Speedtest; decrease due to Typhoon Odette's damage
MANILA, Philippines — The country's internet speeds in both the fixed broadband and mobile data according to Ookla Speedtest's Global Index have decreased, with the National Telecommunications Commission (NTC) attributing it to the damage brought by Typhoon Odette.
NTC said that Speedtest's Global Index for January saw the country's average download speeds over fixed broadbands go down slightly from 50.26 megabits per second (Mbps) in December 2021 to 49.52 Mbps in January.
Meanwhile, download speeds over mobile internet also took a small dip, from 19.20 Mbps in December 2021 to 17.95 Mbps.
"Ookla Speedtest Global Index report showed slight decreases in both fixed broadband and mobile median download speeds for the Philippines in January 2022," NTC said in a statement on Friday.
"Decreases in speeds are primarily due to the devastation brought by Typhoon Odette which barreled through twenty-two provinces in the Visayas and Mindanao on 16 and 17 December 2021," it added.
According to NTC, several telecommunication companies have reported that they are still in the thick of full restoration efforts in areas affected by Typhoon Odette — particularly northern parts of Mindanao and southern parts of Visayas, and Palawan.
"As of 28 January 2022, Globe reported that full restoration efforts on telco facilities are still under way in Globe sites in Bohol, Cebu, Leyte, Southern Leyte, Negros Occidental, Negros Oriental, Dinagat Islands, and Surigao del Norte," NTC said.
"As of 05 January 2022, Smart reportedly that full restoration efforts on telco facilities are still under way in Smart sites in Bohol, Cebu, Leyte, Southern Leyte, Negros Occidental Negros Oriental, Dinagat Islands, Surigao del Norte, Surigao del Sur, Palawan and Misamis Oriental," it added.
Typhoon Odette after hitting the following areas mid-December 2021 left a trail of destruction, which the national government estimated to be around P47 billion for both agriculture and infrastructure.
NTC said that telecommunication companies are blaming the lack of power as the reason behind slow restoration of signal and internet in areas hit by the calamity.
"Telcos claim that full restoration of several pending downed facilities are due to power outage or no commercial power available in the area. According to Smart, restoration, specifically in some parts of Cebu is still affected by the availability of commercial power and restoration of fiber optic cable facilities," NTC explained.
"Smart said that these fiber optic cable facilities were gravely damaged when several poles, in which cables were attached, collapsed because of the typhoon.  Fiber internet provider Converge ICT Solutions said its network operations in Iloilo, Capiz, Cebu, Cagayan de Oro and Davao were also affected, while Dito Telecommunity said its services were also affected in Visayas and Mindanao," it added.
Still, NTC maintained that the current data is still a huge improvement — at 526.04 percent since the start of the current administration for fixed broadband and 141.26 percent for mobile data.
Before the typhoon, NTC has reported a steady increase in internet speed, after President Rodrigo Duterte threatened to expropriate the companies to ensure that efficient service can be delivered.
RELATED STORIES:
PH's fixed broadband, mobile data speed accelerates in December 2021 – Ookla 
Duterte warns Smart, Globe of expropriation 
JPV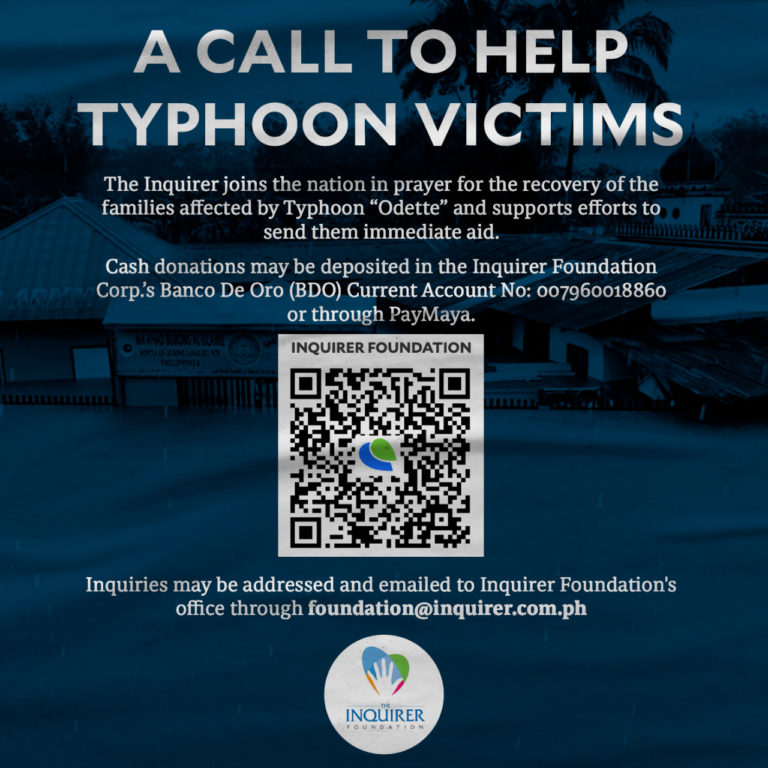 Subscribe to INQUIRER PLUS to get access to The Philippine Daily Inquirer & other 70+ titles, share up to 5 gadgets, listen to the news, download as early as 4am & share articles on social media. Call 896 6000.